---
Grab The Leash 
I was rounding in the Emergency Department one afternoon chatting with some of the docs about an upcoming project when I overheard a patient in the room deny further testing because they needed to get home to take care of their dog. This patient was elderly, lived alone – and didn't want to burden anyone asking them for help with his pet. So he went home, without completing his care.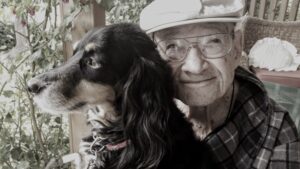 It's many years later and this story continues to resonate with me as so many of our Give InKind page creators try and find tangible tasks to help someone as they navigate a healthcare crisis.
Something as simple as adding "walk my dog" when in the hospital or at a follow-up appointment can be the difference between receiving the care you need, and taking a chance on your personal health. 
Some other great suggestions we have to help:
Schedule time to sit with someone as they heal at home

Help with tidying up the home to avoid slips and falls

Rides to and from appointments

Pick up medications at pharmacy

Offer to grocery shop for them

Pet sitting/walking

Child care assistance 

Lawn maintenance

Schedule families/friends to video call and check in on someone
It's OK to ask for things that really make an impact on easing stress on someone's life to allow them to focus on healing. 
See how to create a Give InKind page for someone who needs ongoing support, or create a Give InKind page now.
Author: Lori Shaffer (former Director of Public Relations at large NJ Health System)
---
Give InKind does not provide medical advice, diagnosis, or treatment. We have an affiliate relationship with many of the advertisers on our site, and may receive a commission from any products purchased from links in this article. See Terms & Conditions.